Since 1923 Schneeberger has been innovating in Linear Guidance, Let me introduce you to the MonoRail range
The MonoRail family available in MR version with cylindrical or ( Rollers) bearings, they offer a better hold for moments of force applied to the carriage , as the contact surface is larger, the force is multiplied, a nice option, which can reduce the size required for a given application.
The BM type model, with ball bearing, ideal for replacing products like Bosch or THK, the range also includes a version with Rack. The type MonoRAIL BZ.
Profiles and trolley are available in 4 precision class, From  the most accurate G3 to the  standard version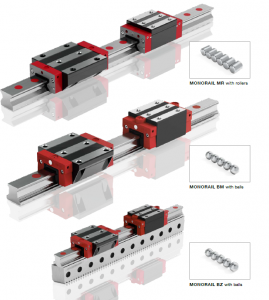 Lubrication options are also available to ensure long-term lubrication such as a lubrication plate.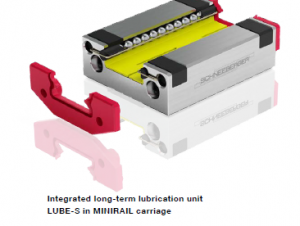 Guidance profiles are also available with a built-in measuring system. The profile includes a linear magnetic scale  while the cart incorporates a reading head. Available in incremental version, with pulsed output or SIN , COS and Absolute version. Schneeberger allows you to save time and space and simplify your assembly. 👍
For more info or a product presentation contact Prosynergic
Info@prosynergic.com
514-500-7513